CMU's Mission is to Build The Church - In Brazil and here at Home
Through the years we see more and more folks who are working in ministry needing to be ministered to themselves. Even more so since the onset of the pandemic and the challenges that it has caused for many churches. The heart of CMU is to love them, encourage them and refresh them! We want to be intentional about giving back to pastors and ministry staff who have given so much of themselves to CMU through the years. Without the support of the local church - there would be no CMU.
Over the last decade Big Chuck's old farm has served as headquarters for CMU. It has also hosted student mission teams, family missions teams, D Now events, staff retreats and worship band workshops; as our ministry would simply serve other local ministries and churches.
In 2022, the leadership and board made the decision to upgrade Big Chuck's old farm into a retreat center to allow us to serve the church here at home. We want to open our doors to provide rest and encouragement to weary workers. And "Love Well" those who give of themselves
Introducing - The Farm at CMU
Located just 15 minutes south of historic Montgomery, Alabama in the rolling hills of the deep south country side. This secluded, wooded 20+ acre farm offers something for everyone. Featuring a 5 acre, fully stocked recreational pond with fishing pier and boat house. We have flat bottom boats as well as kayaks for enjoying a great day on the water. And for those who want to keep their feet on dry ground, we have a spacious, lighted fishing pier where you can land a catch or simply catch a glorious sunrise or sunset.
Through out the farm we have plenty of activities and opportunities to reconnect with The Lord's creation. From our axe throwing station, archery range, nature trails, clay range or simply sitting on the back deck enjoying some undisturbed solace - there is an activity for everyone no matter their age or adventure level.
In the updated farm house you will find 4 bedrooms with queen beds, comfy linens and all the modern touches to ensure you have a great nights rest. Our upgraded kitchen can accommodate a simple meal for 4 or a end of the day feast for 40. Our covered and all weather back deck dining room can accommodate groups of 20+ with great views of the pond and back wood line. In addition, we have an outdoor cooking/grilling station with everything you need for a simple burger and brat dinner to Friday fish fry.
Across the property we have several other out-buildings that can serve groups of various sizes. Our converted hay barn can be setup as an open air worship center making it a great option for larger group gatherings. The barn can also be configured with tables and chairs for a special outdoor meal. We have several glamping spots located across the farm for those wanting to really connect with nature. We also have 2 large picnic areas setup where groups can enjoy a day around the pond playing volleyball or other field games. In the near future we are going to be adding several self-contained casitas that will allow couples to enjoy an extra level of privacy during their stay.
And the highlight of the upgrades at The Farm, is our 3/4 scale Brazil church. We took the plans from our Brazil builds and localized them to provide our guests a unique opportunity to see first hand the amazing work of our CMU Family in Brazil for these past 40 years. You can witness how something so simple can have such an amazing impact for a growing church in Brazil - our very own Gospel Station.
We are excited to host special events, church retreats, Brazil team reunions and even weddings in our little Gospel Station. So if you've never been to Brazil to see what we do or if you've been dozens of times, we want to invite you down to The Farm.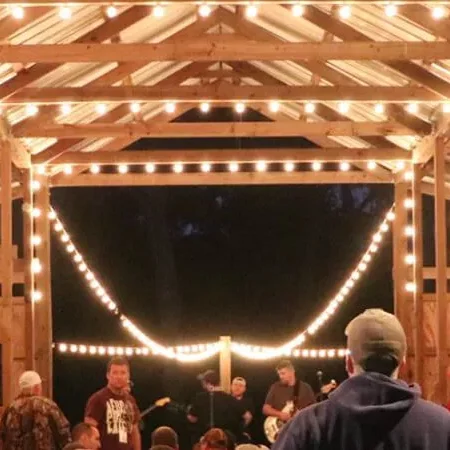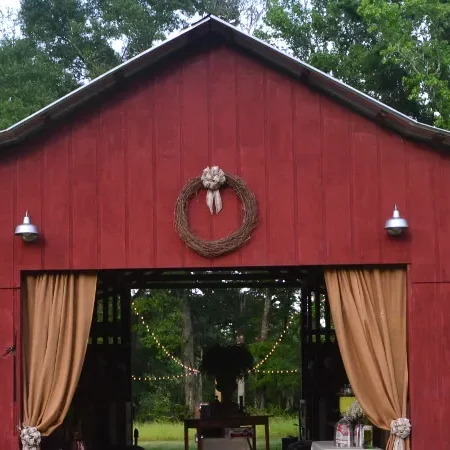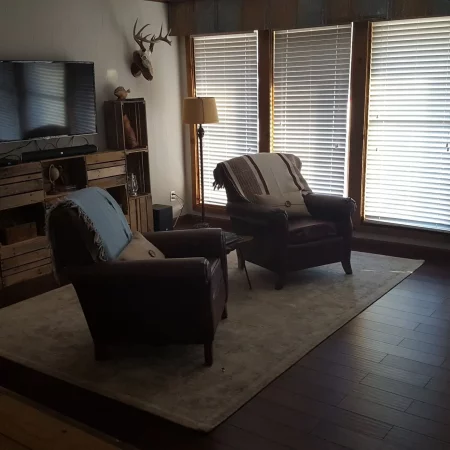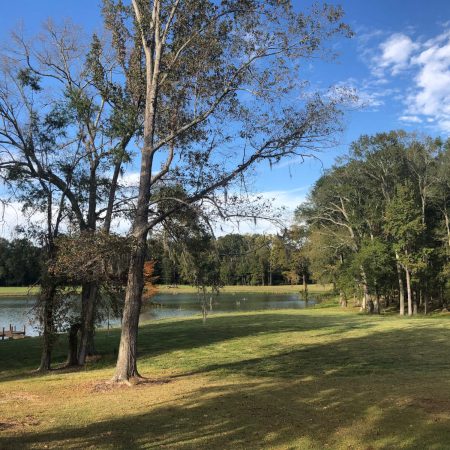 Our Prayer For The Farm
To be a place of rest to minister to ministry people who are tired, hurting and in some cases broken.
A resource for CMU to engage with current and new church partners, serve our amazing volunteers and be a resource for our ministry partners.